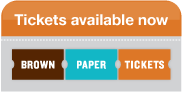 Thursday, Feb 16, 2017 at 9:00 AM
Uncommon Ground – Edgewater
1401 West Devon
Chicago, IL 60660

Each year we honor two members of the community who make Edgewater a better place to live and do business!
We will be honoring Tom Skilling, chief meteorologist at WGN – TV and weather columnist for the Chicago Tribune, as the 2017 Pride of Edgewater. We will also be honoring Conrad Suerth, 48th Ward Superintendent for the Department of Streets and Sanitation, as the 2017 Sweetheart of Edgewater.
Breakfast will be provided by Uncommon Ground:
Homemade cinnamon rolls
Pumpkin-spice muffins with pecans and cranberries
Meyer lemon-olive oil coffee cake
Homemade organic granola and yogurt
Fresh fruit platter
Organic Uncommon House Blend coffee & decaf, tea or soft drink
The Sweetheart Mixer is brought to you by Annual Sponsors of the Edgewater Chamber of Commerce, Dave Frederickson, State Farm Insurance Agent located at Clark and Rosemont and Orange Shoe Personal Fitness – Andersonville located at Clark and Bryn Mawr.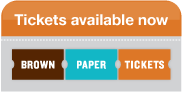 ---
Past Winners
Pride Award
Father Michael Garanzini 2016
Tony Dreyfuss 2015
Congresswoman Jan Schakowsky 2014
Diane Otteman 2011
State Rep. Harry Osterman 2010
Tina Travlos Nihlean 2009
Carol Ronen 2008
Thomas P. Robb 2007
Rae Ann Cecrle 2006
Ald. Mary Ann Smith 2003
Rabbi Schaalman 2002
Sweetheart Award
Bob Remer 2016
Rich and Dori Gorman 2015
Lynn Pierce 2014
Leroy Steinke 2011
Rae Ann Cecrle 2010
Mary Ann Collins 2008
Derrick McClinton 2007
Pat Hulne 2006