We're getting close to selling out! Door tickets will be subject to availability, so get yours now!
Celebrate International Women's Day by sampling a variety of ethnic cuisines at restaurants led by women in Edgewater!
Check-in at 4pm – 730pm at the Edgewater Chamber of Commerce, 1210 West Rosedale. Tickets are available online and at the door. A portion of the ticket sales will benefit GirlForward to continue their dedication to creating and enhancing opportunities for girls who have been displaced by conflict and persecution.

The Shannon Rovers Irish Pipe Band will be welcoming guests at the beginning of the crawl.
At the end of the crawl, turn in your map at your last location to be entered to win a 3.0 L bottle of wine from Kelham Vineyards that retails at $375.
Participating restaurants and businesses include:
Summer Noodles & Rice – 1123 W Granville Ave
Kwai Fah – 1208 W Granville Ave serving Tina's Chicago – 1208 W Granville Ave
AVP Jewelry and Beads – 1206 W Granville Ave serving Maddiebird Bakery – 1206 W Granville Ave
Ethiopian Diamond – 6120 N Broadway St
RAM Art Studio – 6054 N Broadway St serving Fireside Chicago – 6054 N Broadway St
Edge of Sweetness Bakery – 6034 N Broadway St
Indie Cafe – 5951 N Broadway St
Independent Spirits, Inc. serving RHINE HALL Distillery – 5947 N Broadway St
The Growling Rabbit – 5938 N Broadway St
Edgewater Chamber of Commerce serving Greenstar Brewery and hosting GirlForward – 1210 West Rosedale
Mango Pickle – 5842 N Broadway St
Alice and Friends – 5812 N Broadway St
The Edge Theater serving Louis Glunz Wines and hosting Artemisia, A Chicago Theatre – 5451 N Broadway St
Herb – 5424 N Broadway St
Steep Theatre Company serving Phoenix Bean Tofu – 1115 W Berwyn Ave
La Fonda Latino Grill – 5350 N Broadway St
Also be sure to check out this article about the Dinner Crawl by Time Out Chicago!

The route map will be updated as destinations are determined.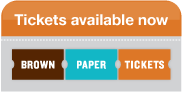 Sponsored By: Jill M. Metz and Associates, Himmel's Chicago, TrueQuest Communications, Glunz, Wintrust Bank– Ravenswood, and State Farm Insurance Agents: Andrea Aslanides, Karen Ayers, Dave Frederickson.
This event is supported by Annual Sponsors of the Chamber, Dave Frederickson- State Farm Agent, Loyola University Chicago, Orange Shoe Personal Fitness – Andersonville, and State Senator Heather Steans.